Our family lawyers will guide you through the legal minefield of adoption to a sucessful outcome.
We have won several client service excellence and leading law firm awards every year up to and including 2023.
40+ Years of combined experience resolving complex family matters means a successful outcome is on the table.
5 Star Reviews Everywhere
We're in it to win it and we fight hard for our clients. That's why anywhere you look you will find only 5 star reviews.
Get family law advice and representation today, and pay the bill later with affordable fortnightly payments.
If your case is important to you it's important to us. Call Jameson Law and join the winning side today.
Ensure your adoption has a 'magical' outcome
Are you looking to adopt? Are you aware of the process and all it entails? Adopting a child in Australia is a confusing and complex process but the outcome is magical. Becoming an adoptive parent is one of life's greatest gifts but there are some key criteria and processes that you should be aware of.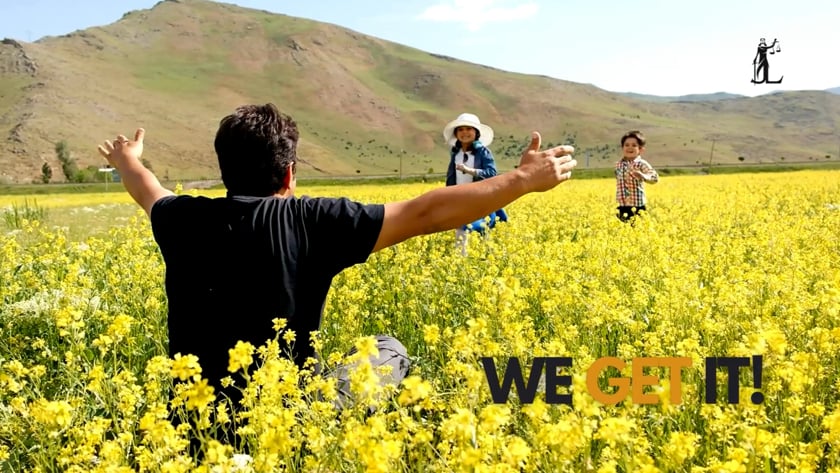 What Do I Need To Know About Adopting A Child?
If you are looking to adopt a child then you need to be fully aware of the adoption process and the eligibility requirements. There are two different types of adoptions; local adoption or inter-country adoption. An adoption is not final until an adoption order has been made by a court. This order is subject to the guidelines and obligations created by the Adoption Act but is a complicated piece of legislation. You should seek legal advice if you are thinking of adopting to ensure you are fully aware of the process and what is expected. 
The best place to go for adoption information is to an adoption lawyer. They are the best equipped to help you figure out if adoption is right for you. There is always more than just genetics to raising a child.
What is Inter-country Adoption?
Australia has many partner countries which make adoption processes easier. Inter-country adoptions are subject to the principles and standards of the Hague Convention which ensures a clean adoption process. Unfortunately, adoption between countries can often be a chance for people to traffic or illegally sell children. In order to avoid these situations arising, the Hague convention was established to set out rules and guidelines for people wishing to adopt.
 The Hague convention's primary intention is to keep children with their birth families or extended family but when that cannot be achieved it looks further afield. The second best option is to keep children placed in their birth countries through the use of foster carers, orphanages, or domestic adoption processes. It is only when all these options have been exhausted that inter-country adoption is considered. This is because a child's heritage, culture, and identity is with both their birth family and birth country and it is a huge decision to separate them from that and have them be raised under new culture and often new religions. This decision cannot be made lightly.
What are the main requirements to meet Eligibility to Adopt
Each partner country will have its own set of eligibility requirements which may differ from those in your own state or territory. Common requirements you may come across consist of the following;
Meet Obligations of both countries
You must meet all the obligations and requirements of the state or territory which you live in; and 
You must meet all the obligations and requirements of the partner country.
No Criminal Record
You may need to provide evidence that you do not have a criminal record;
Show stable environment
You may need to provide proof of marriage or proof of a period of cohabitation (this goes towards showing that you can provide a stable life for the child) or similarly proof of providing a stable environment as a single adult;
Financials
You may need to provide income or financial records as proof that you can provide for the child;
Lifestyle Assessment
You may need to have an adoption worker assess you over a period of time to see how a child would fit with your life and lifestyle;
Parenting Training
There is also a possibility that you will be asked to undertake courses to enhance your knowledge of parenting.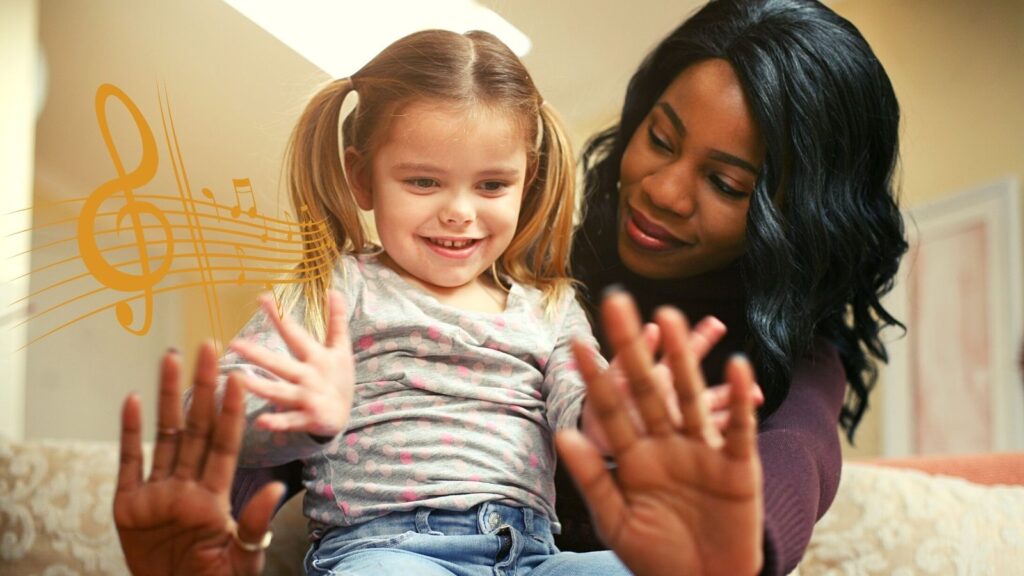 What if I want to Adopt a Child From Within Australia?
The Australian adoption process is easier than that of the Intercountry adoption process because you only need to be eligible for one set of criteria instead of two. Adoption within Australia usually stems from a birth parent/s giving up their right to their child or having their child taken from them by the department of human services. I will touch more on that in the below section.
Adoption can arise from any number of scenarios and can be subject to a range of different arrangements. Usually, if you are adopting a child whom you do not already know or have a familial relationship with, then the birth parents and the adoptive parents will remain entirely separate and the birth parents will not have a relationship with the child. In the event that the adoptive parents are relatives or friends of the birth parents, then the parents may remain involved in the child's life in some capacity. It all comes down to individual circumstances. The paramount consideration is that the child is placed in a loving and supportive home and that they understand that their "new family" is permanent. Permanency is critical so that children feel settled in their homes. 
What is Intra Family Adoption? 
Intra-family adoption refers to the process of adoption within a family (i.e. a grandparent adopting a grandchild). This is a more common practice than most people think and it helps keep a child involved and engaged within its primary family regardless of whether the child's birth parents are capable of looking after them. The adoptive family may actually be the birth parent's family and the adopted person may be related to the family.
In some circumstances, a stepparent may be adopting the child in place of the child's birth parent. In these situations, the adoption is more symbolic than transitional because the family already exists and is merely being formalised. The adopted child in this scenario probably already feels like the stepparent's child. 
Are there post Adoption Support Services Available to Me?
Post Adoption Services are available to all adoptive parents to help make the transition as smooth as possible for both the parents and the child. Community services exist to help engage children in their new home, school, and community environments as often children are moved away from their original environments. This is a large adjustment for both the child and the parents as they are learning to operate as a family unit.
The department of health can offer health services and health care such as counselling, GP's, and health nurses to assist children who need mental health or physical health assistance during the transition. Children with special needs may require occupational therapy, speech therapy, or other services to assist with their continued development and growth. Many children or young people in these situations may have never had these services available to them before.
If you have adopted a child who is either Aboriginal and Torres Strait Islander or from additional cultures, then there are community and support services in place to help keep children connected to their heritage. It is essential that children remain connected to their cultures and identities as they grow. Service providers in this area will be able to children engage with their culture and participate in learning workshops and clubs to help them feel connected. This releases some of the pressure from the adoptive parents who may not share the same culture and who may be uneducated in this area. 
In the event you have adopted a child as a result of a child safety services investigation or intervention (child protection), then the department of human services will offer you support and services to assist the transition from foster care to permanent care. 
How Can An Adoption Order Be Either Revoked or Dismissed?
Once an adoption order is physically implemented, it is very difficult to have the order revoked or dismissed except for in "special circumstances". There is a very narrow window of time after an adoption order is made where the order can be revoked by way of appeal, however, once this period has passed, the order is settled and binding. 
In limited circumstances, an adoption order can be revoked or dismissed when the adopted child becomes an adult because they themselves have had a relationship breakdown with the parents and wish for the order to be dismissed. This is a difficult argument to make in court because legally, a parent holds greater responsibilities than just a good relationship with the adopted person however, each individual circumstance is different. 
More commonly, adoption orders are revoked when the care services of the family are revoked by child protection.  If child protection services become involved in the situation then they can take over legal guardianship of the child and if the situation warranted it, they could revoke the adoptive parent's rights to the child. 
It is very difficult for parents to regain their rights to their children after that child has been adopted. In many instances, you will see grandparents adopting grandchildren and years later having their birth parents want to regain their rights. At the time of adoption, birth parents are made aware of what they will be giving up if they sign the adoption paperwork and are offered counselling for their emotional and mental health. The only way a birth parent can normally revoke an adoption order is by proving that they were either threatened, coerced, or bullied into signing the adoption paperwork in the first place. 
Does the Adoption Order Replace The Child's Birth Certificate?
Yes. An adoption order replaces a child's birth certificate in this instance. A child's birth parents will always remain their birth parents, merely what is changing is that they are no longer the legal guardians of the child and they have no say in how the child is raised or any decisions which are made about the child's health and well being. They can however still offer family support to the child if they are in a position to do so. This is more common within intra-family adoptions.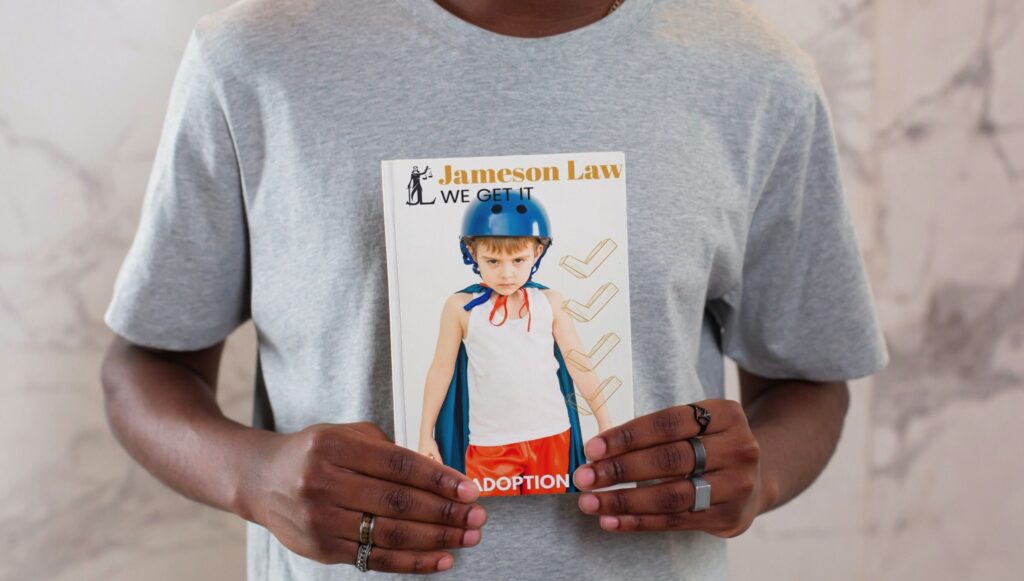 Disclaimer
The above is general legal information and should not be considered legal advice. You should speak with one of our family lawyers for legal advice tailored to your specific legal matter. The courts deal with matters on a case by case basis. It should also be noted that there may be court delays due to COVID-19.
Book your Adoption consultation today
Frequently Asked Questions.