If you've been injured our expert MVA lawyers will maximise your compensation.
The definition of motor vehicle in the Road Transport Act 2013 is so broad as to include any vehicle that is built to be propelled by a motor that forms part of the vehicle. This includes buses, cars, trucks, motorbikes, boats and may even include heavy vehicles such as excavators and other such machinery. Whether you were the driver, a pedestrian, or a passenger, in the unfortunate event that you are injured in a motor vehicle accident, you may very well be in a position to make a claim for compensation
Am I eligible to make a Motor Vehicle Accident Claim?
If you have sustained injury in an accident through no fault of your own, either physical and/or psychiatric in nature, you are entitled to make a claim. Some examples include injury to:
Back
Neck
Shoulders
Arms
Legs
Brain trauma
Depression
Anxiety
Post-traumatic stress disorder.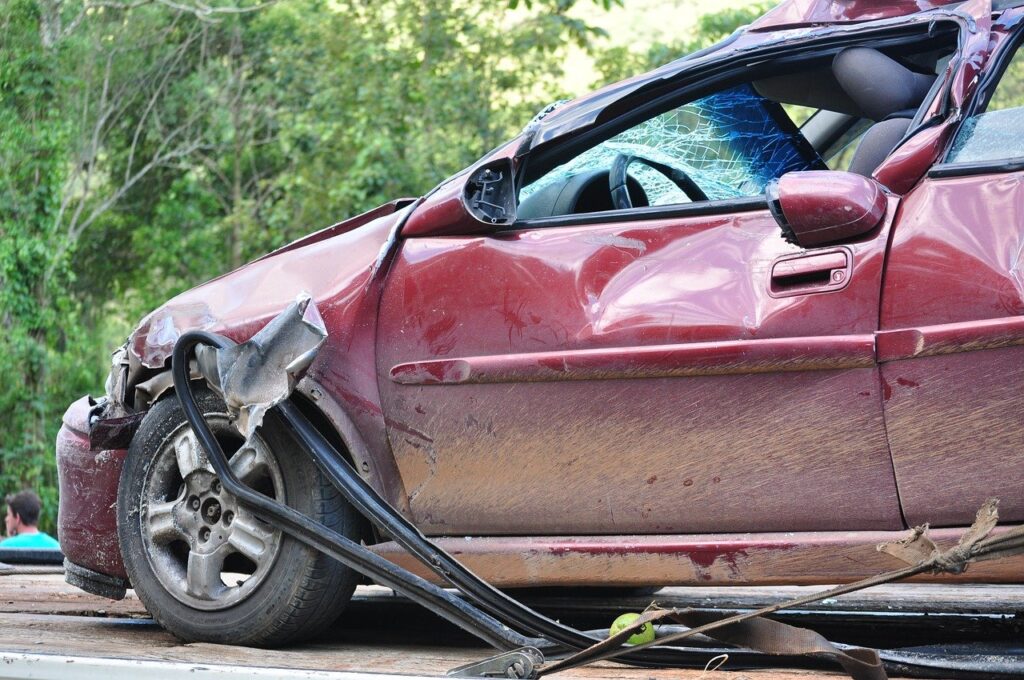 Motor Vehicle Accidents on or after December 2017
From December 2017, new laws were introduced in NSW to govern and regulate motor vehicle accident claims. The Motor Accident Injuries Act 2017 has changed the process of bringing a claim for compensation arising from injuries sustained in a motor vehicle accident.
Under the new scheme, you are entitled to 26-weeks of statutory benefits including medical treatment received for injuries sustained in the accident, and weekly payments in the event you are rendered unfit to return to work.
Upon cessation of 26-weeks, the insurer will determine whether your injury is minor or non-minor. "Minor injury" is defined in the Motor Accident Injuries Act 2017 as any one or more of the following:
a soft tissue injury,
a minor psychological or psychiatric injury.
In the event your injury is determined or assessed as non-minor, you are entitled to compensation for past and future economic loss, including personal and domestic assistance, medical treatment, and loss of earning and/or earning capacity. You might also be entitled to claim non-economic loss for your pain and suffering if you are assessed with a whole person impairment of greater than 10%.
It is imperative that your claim is lodged as soon as possible, and ideally within 28 weeks or otherwise within 3-months. However, even if this time has lapsed, you are entitled to make a claim with 3-years from the date of the accident. If you are outside the 3-year limitation period, you will still be eligible to make a claim if you meet certain criteria. 
Book your Motor Vehicle Accidents consultation today
Service of Court Attendance Notice
This is where police serve you with a Court Attendance Notice (CAN). This may be done at the police station if you are detained, or at your home.
First Court Mention
The Court Attendance Notice will indicate the date, time and Court that you need to attend. This can be found at the top of the first page of your Court Attendance Notice. Your matter will be listed for mention before a Magistrate at which time, you can elect to either:
1. Adjourn the matter to obtain legal advice if you have not already done so in which case your matter will be listed on another day for mention; or
2. Enter a plea of guilty or not guilty. Note: entering a plea of guilty means that you admit that you are guilty of the charge although you may not agree with everything written in the police facts. Entering a plea of not guilty means you do not admit to the charge. The matter will be adjourned to another day for hearing if you plead not guilty or sentencing may be done on the spot for summary offences if you enter a plea of guilty.
If your matter is considered an indictable offence, it may be necessary to move the matter to the District Court or the Supreme Court depending on the severity of the offence. In saying that section 475A of the Crimes Act 1900 provides that the Supreme Court can also hear summary offences of conspiracy to cheat and defraud:
…proceedings for any offence mentioned in Schedule 10 may, pursuant to Part 5 of Chapter 4 of the Criminal Procedure Act 1986 by the Attorney-General or the Director of Public Prosecutions, be taken before the Supreme Court in its summary jurisdiction.
Second Court Attendance or Hearing
If you adjourned your matter at the first mention, it is expected that you have either sought legal representation or advice and will enter a plea at that time. You must elect whether to enter a plea of guilty or not guilty.  The matter will be adjourned to another day for hearing if your plead not guilty or sentencing may be done on the spot for summary offences if you enter a plea of guilty.
If you entered a plea of not guilty at the first mention, your matter will be heard by a judge on that day and you will receive a verdict/conviction on that day. Depending on the severity of the offence, the hearing may go on for a number of days. The police would have served your Solicitor with the Police brief which sets out all the criminal investigation conducted and evidence they have in your matter. Your Solicitor would also have advised the Police which if any witnesses they will required to attend the hearing. 
It is highly recommended that you have legal representation if your matter is proceeding to a hearing.
Representations
If you enter a plea of guilty, you are entitled to make representations to the police to drop some or all charges based on lack of evidence or overcharging. If you bring on a Solicitor early in your case, they are able to do this early on and try to get some or all charges dropped before you get to this stage.
Hearing
Your matter will be heard and you will receive a verdict on the last day of your hearing/trial. Generally speaking, you will be called to give evidence in the witness box along with any other witnesses in the matter.
Court of Appeal
If you are dissatisfied with the Outcome, speak to a Solicitor about your prospects of filing an appeal in the Court of Appeal.
Frequently Asked Questions.
Our lawyers cover a multitude of areas, including more serious offences. Including but not limited to:
Family Violence
Family violence is among the most common cases we encounter, with both men and women subject to institutional abuse. While it doesn't necessarily entail sexual abuse, in many cases, it does, and sexual assault is part of the Criminal Code. We handle such cases with confidentiality and cautiousness to ensure the best possible compensation outcomes.
Children-related Issues
The children's court is frequently confronted with issues of child protection, children's rights, custody arrangements as a result of divorce, parental responsibilities, and more.
Because we understand how far the impacts of such situations can go in the memories of children, we work rapidly and efficiently to establish protective measures against children's trauma and minimize time spent in a children's court. You and your children are fully protected with us!
Drugs
We have a track record of achieving outstanding results when it comes to drug offence charges, ranging from demolishing the possibility of a criminal conviction, dropping charges through negotiations, securing "not guilty" verdicts in court trials, and more.
Our drug offences include commercial drug charges, drug importation charges, drug possession charges, and cultivating prohibited plant charges. We also work with minor possessions of prohibited drug offences, providing you with legal representation throughout the process!
Fraud
Fraud is considered one of the most scheming criminal offences, and accordingly, it is punished severely by the court system's penal code and criminal code. As specified by Australia's penal code, the penalties can go as high as ten years of imprisonment.
Accordingly, understanding the criminal law adequately and reaching out for professional legal advice to be your intermediary with the criminal justice system is a must. We specialize in forgery, identity crimes, tax fraud, Medicare fraud, and ID fraud.