The Federal Elections have been announced for Saturday, 21 May. Pre-polling booths are open at various locations around the country. Postal votes must have been received by the AEC by the 13th day after the election.
Don't forget to cast your vote at a polling booth on Saturday, May 21 between 8am and 6pm (local time).
This month we explore:
Voting
Super-for-housing Policy
A New PR Pathway for Short-term Visa Holders
Payment Plans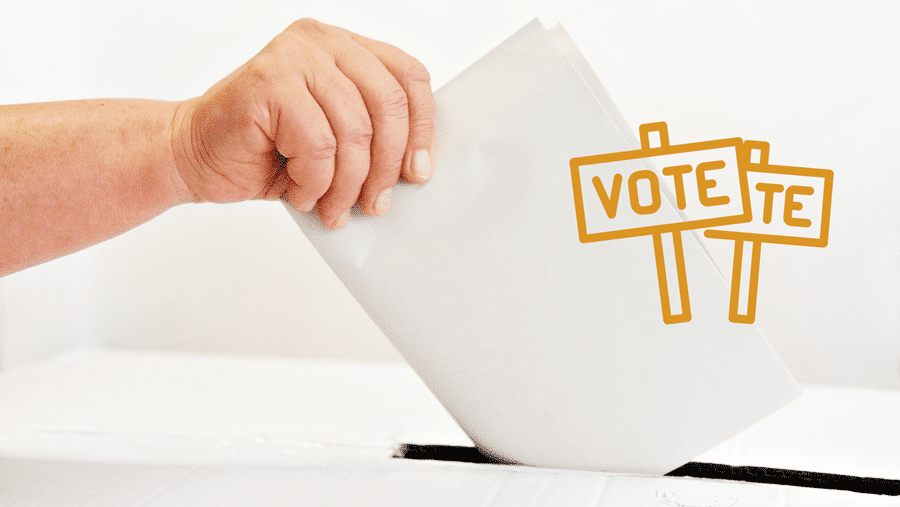 Voting is Your Civic Duty
Unless you have a valid and sufficient reason, failure to vote in an election is an offence under Section 245 of the Commonwealth Electoral Act 1918, which states that 'It shall be the duty of every elector to vote at each election'.
Examples of valid and sufficient reasons are:
Incapacitation due to illness or injury,
Physical obstruction, such as, that of natural events or accidents,
Or competitive claims of public duty. For example, an intending voter was on his way to the poll, but was diverted to save someone's life, to prevent crime, or assist with a disaster.
It is not enough to simply show up at the polling booth on the day and have your name marked off. Your ballot paper must be completed and submitted. This may sting slightly if the candidates don't represent your every interest, but voting must still be done. Should you fail to vote, the maximum penalty is $210.00.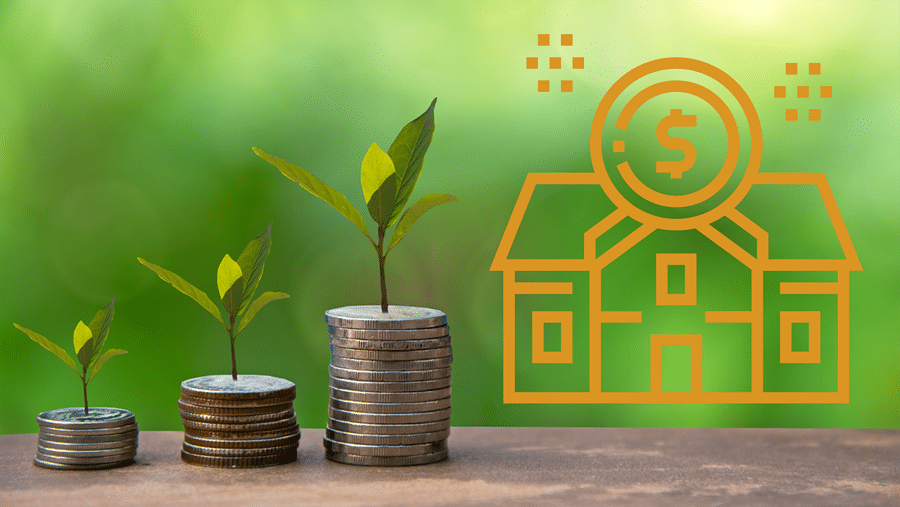 Is this housing plan a super great or super bad idea?
In the lead up to the elections, Prime Minister Scott Morrison has revealed plans to allow home buyers to withdraw up to $50,000 from their superannuation to get into the property market. The policy would allow first-time home buyers to invest "a responsible portion" of their own super into their home.
According to Morrison, voters should have the right to use their super funds to buy their first homes. This super-for housing policy was the centrepiece of a campaign speech that held out the promise of a "better future" should Australians back him at the election.
Jason Clare, Labor housing spokesman, dismissed the plan on the grounds it would throw "fuel on the fire" of the housing market. The line of thought behind it is that giving buyers more money would drive up prices in an already heated market.
Industry Super Australia chief executive Bernie Dean estimated that the use of super savings would drive up property prices by: 16 per cent in Sydney, 9 per cent in Melbourne, 8 per cent in Brisbane and 14 per cent in Perth.
The Super Home Buyer Scheme would start by July 2023. There will be no price caps on the income someone could earn, or the value of the property they wish to buy.
However, it could be used only by:
People buying their first home
Who have saved at least 5% of the deposit,
And who would live in the home for at least one year.
Labor Leader Anthony Albanese was critical of the Government's scheme, and tweeted that 'Superannuation was designed by Labor to give people comfort and security in their retirement. We will always defend your super'. Encouraging people to withdraw from their super to buy housing would cost the Government more down the line, Mr Albanese said. Labor's policy, planned to "tackle the housing crisis" is called Help to Buy — under this policy, a Labor Government would pay for up to 40 per cent of new houses, and will be available for up to 10,000 households a year.
In Australia, becoming a homeowner is a right of passage. It can be both an exciting and stressful time in your life, from finding the perfect property to getting finance to achieve the great Australian dream.
In NSW, there are strict rules and regulations around property transactions. They are covered by the Real Property Act 1900 (NSW). While you don't need a solicitor or licensed conveyancer to purchase property, it is highly recommended you speak with one of our experienced solicitors to help you navigate the complex conveyancing process involved and avoid the pitfalls of conveyancing.
Our property lawyers are fully insured and covered through professional indemnity insurance. Contact our office for advice on buying a home.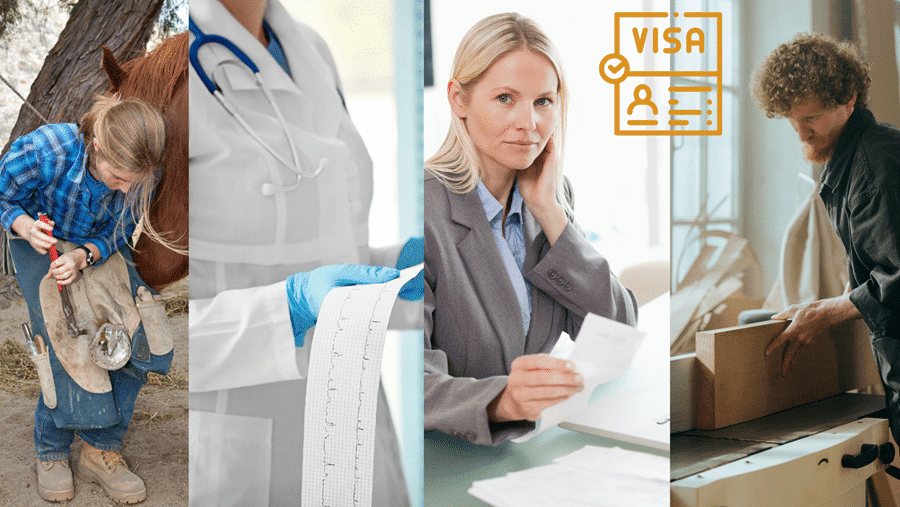 New PR Pathway!
A new PR Pathway for short-term visa holders will be available on 1 July 2022!
Please see below eligibility requirements:
1. Have held, or hold a 457 visa that was applied for and granted before 18 April 2017, or
2. Hold a 482 or 457 (applied for after 18 April 2017) and are in a nominated occupation on a short-term list and were in Australia for 12 months between 1 February 2020 and 14 December 2021.
Eligible visa holders will have the opportunity to benefit from a new or continued pathway to permanent residency, while employers sponsoring foreign national employees in Australia in "short-term" occupations will have the opportunity to retain them, where they might have been previously restricted.
In Australia, eligibility for permanent residency is determined by the Department of Home Affairs, a department of the Australian Government which is responsible for immigration decisions, including the granting of permanent residencies and Australian citizenship.
Currently, there are three main forms of permanent residence visas in Australia, namely:
Family-stream permanent residence visas;
Work-stream permanent residence visas; and
Business or investment-stream permanent residence visas.
Permanent residency visas fall into a range of categories, but most will depend on whether you have family ties to an Australian citizen or permanent resident, meet particular skills requirements or have a nomination from an employer or Australian government agency, or if you are bringing business and/or investment into Australia.
If you think you may be eligible or want an eligibility assessment, contact our office and our staff will be happy to help.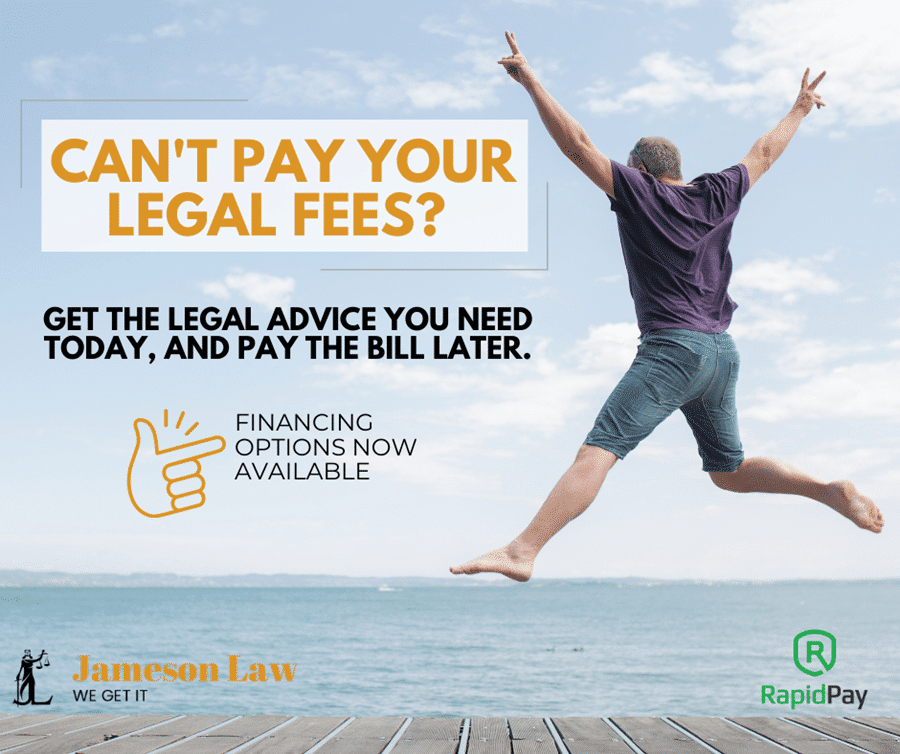 Payment Plans Now Available
We get it, legal advice and representation can feel out of reach when you are unable to pay your legal fees. It can be a huge mental burden to bear.
But you no longer have to feel anxious and worried about paying your legal fees all at once.
Jameson Law has partnered with RapidPay. Now you can pay your next legal bill over 10 weeks, interest-free, with RapidPay's buy now, pay later payment plans.
You can now easily access premium legal advice and representation today. Get in touch with our office for a consultation now.